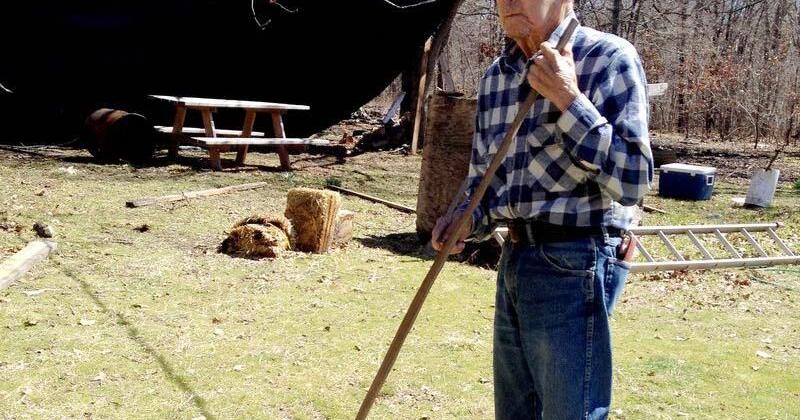 One of the last Cherokee monolingual speakers dies | New
[ad_1]
TAHLEQUAH – Mack Vann, one of the last Monolingual Cherokee speakers, died on April 22 in Tahlequah at the age of 88.
Vann was born on March 6, 1931 to James and Susie (Ellis) Vann. His parents died before him; wife, Fayeola Vann; sisters, Eliza Augurhole, Lydia Vann; brothers, George, William, Jack, Allen, Dirthrower Vann; nephews, Roger Vann, Mack Buzzard; and nieces, Mary DuVall and Louella Adair.
According to his obituary, he had a great sense of humor. "He spoke softly and could make anyone laugh from their seat."
He also states that he was a traditional bow maker and healer and spent his spare time helping other Cherokee speakers understand the language.
"He helped so much that he earned the nickname 'Walking Cherokee Dictionary'. He enjoyed visiting the holy city of the Wichitas of which he is a citizen, stopping to see his friends and helping out as much as possible with the Cherokee Master program. "
According to a 2014 Associated Press article, Vann was one of 50 Monolingual Cherokee speakers in eastern Oklahoma that year. He says he was a descendant of Andrew Ross, brother of Cherokee leader John Ross, who drove thousands of Cherokees to Indian country during their forced expulsion from the southeastern United States.
He also says he grew up in Greasy, a predominantly Cherokee community in eastern Oklahoma, and learned some English in school, but dropped out after fourth grade to help. on the family farm and slowly lost the ability to speak it.
In the 2014 story, he said he was too old to learn English and that his friends and family helped him translate when he needed help.
Speaking through a story translator, United citizen Keetoowah Band said he would like more children to learn to speak Cherokee and that he spoke regularly with two young children in the hope to help them learn the language.
"Everyone is just changing their ways and not really focusing on our culture," he said in the story.
His obituary says he attended "as many pork fries as he could and loved taking pictures with the buffaloes." His additional hobbies include hunting, fishing, playing pool and visiting the casino, the obituary says.
Mack is survived by his daughter, Lisa Christine Vann-Christiansen; grandchildren, Ciarre and Cherise; great-grandchildren, Bobbie and Izabella; and special friends, John Bunch, Leon and Sue Buckhorn. He is also survived by several nieces, nephews, cousins, a host of other relatives and many friends.
A visit has been set for 5 p.m. on April 25 at the New Baptist Church in Greasy. The funeral was scheduled for 1 p.m. on April 26 at Cedar Tree Baptist Church in Briggs. Interment was to follow at Rocky Point Cemetery in Sequoyah County.
Funeral arrangements are in the care of Parsons-Canoe-Beggs Funeral Home in Collinsville.
[ad_2]